Listening Room 123 Ionia Ave SW Grand Rapids MI
MC J Oscar plays and MCs for the FARM (Folk Alliance Region Midwest ) Showcase – a broad variety of folk and roots musicians gathered for the conference at Listening Room!
J Oscar & Octoberday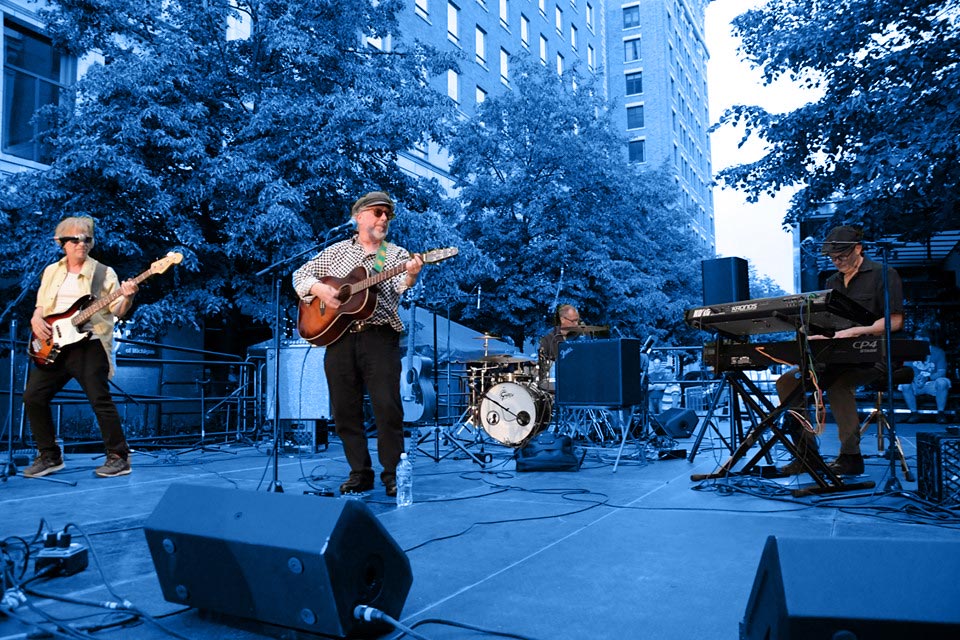 From a song
© 2010 J. Oscar Bittinger Written for "The Folk Bros."
When the circus comes to town To delight and to astound But the Big Top ain't the
only
entertainment If your Daredevil don't dare Or your Ringmaster's a square Skip the Midway, slip away to my tent
CHORUS Why don't you come see The sideshow…
I could be your clown When the roller coaster's got you down I could be your Fortune Telling Gypsy Is the Lion Tamer out With the burly Roustabout? We'll both disappear, Magician and Beauty…
CHORUS Why don't you come see The sideshow… I just want to be Your Sideshow
BRIDGE The barkers call out From the Wild Man's cage They spin candy floss And try to guess your age The carousel horses Whirl and chase If you grab the ring What prize awaits you?
I'll teach you how to win "Ring The Bottle" and "Shoot the Pin" I'll let you look behind the "Mystery Curtain" Amusements come and go What if you join in the show Getting dropped into the dunk tank might be worth it
CHORUS Why don't you come see The sideshow… I just want to be Your Sideshow (not your main attraction…) I just want to be Your Sideshow
---
EDITS:
1989
: December |
1990
: May 2 |
1996
; June 8, 9 |
2000
: August 12 |
2009
: June 4