Freewheelin' #082
202208dec8:00 pm8:30 pmFreewheelin' #082Bright Winter Blue8:00 pm - 8:30 pm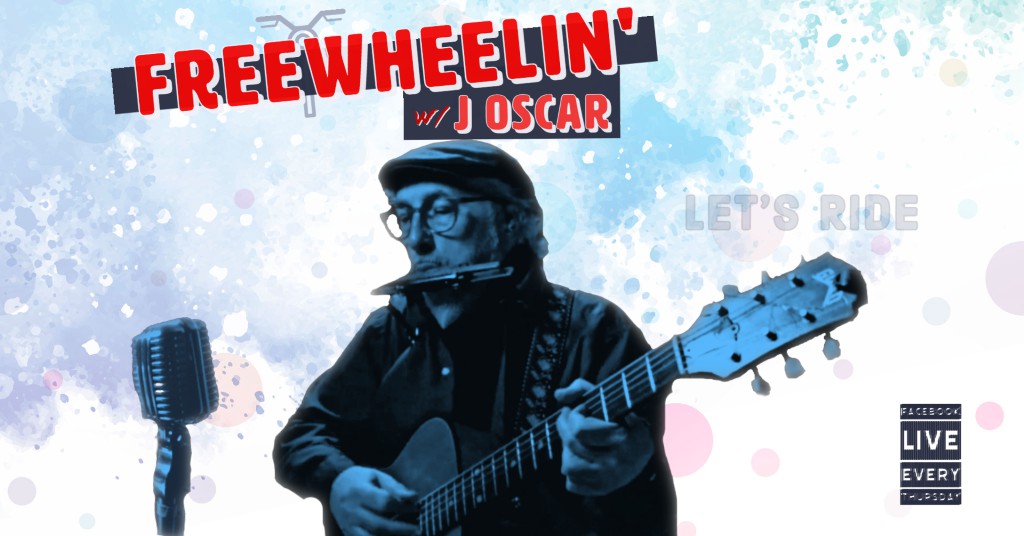 Time

(Thursday) 8:00 pm - 8:30 pm EDT
Event Details

#082 – 2022-DEC-08 | "Bright Winter Blue"

People rush down snowy streets
They got a hundred things on their minds
They move deliberately
Me? I got a little cafe to find
Gonna take it all in for awhile
Pull off mittens from back home
Unwind the thick wool scarf from my sis
They said this town was big
But nothin' quite prepares you for this
It's a heady drink, with a twist!

CHORUS
Sometimes
There is magic in the air
Sometimes
Though the snow is everywhere
The sun breaks through
Into BRIGHT WINTER BLUE

Lyric from "Bright Winter Blue"
©2008 J Oscar Bittinger
---
Freewheelin' w/J Oscar is a LIVE half-hour of songs, stories, aphorisms, pictures & video + blarney and what-not.
Join us any, or every, Thursday, on Facebook and echoed at JOscarBittinger.com Arrive early, stay after, to hear recordings from J Oscar's song vault (including tracks from Pillar of Fire, Dublin Station, Oxter/Mahone, Folk Bros and more).
TIPS accepted (not expected): https://www.paypal.me/joscarb
BANDCAMP– get Like Kerouac by J Oscar Bittinger – Recorded with Chris Ranney & Mark Hugger
FREEWHEELIN' ON FACEBOOK: https://www.facebook.com/Freewheelin.JOscar
Virtual Event Details
RUN
Other Access Information
Facebook user? Visit (LIKE/Subscribe) the Freewheelin w J Oscar Page.