Freewheelin' #065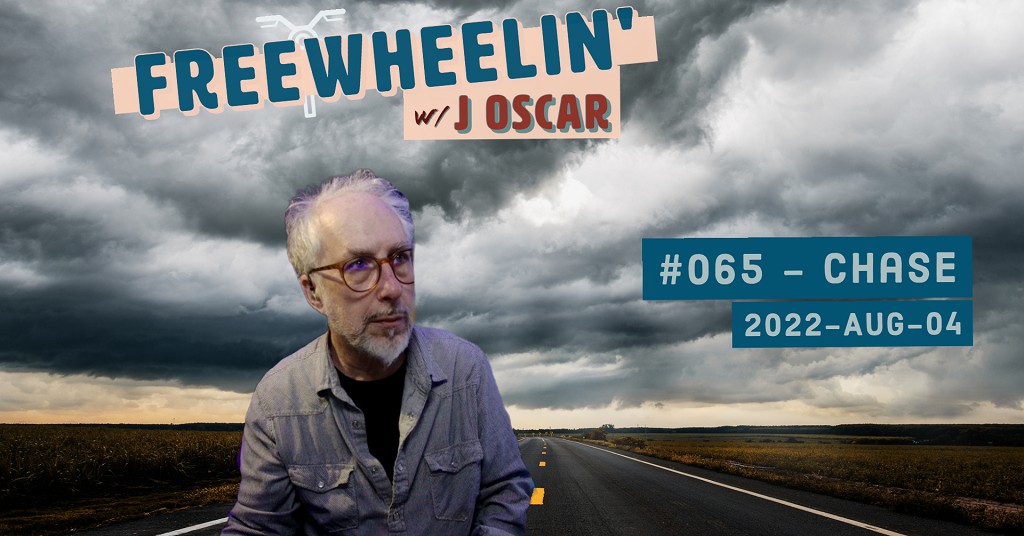 Time

(Thursday) 8:00 pm - 8:30 pm EDT
Event Details

Episode #065 – "Chase"
---
Shorter length (30-min) episodes for summer.
---
Freewheelin' w/J Oscar is a LIVE half-hour of songs, stories, aphorisms, pictures & video + blarney and what-not.
Join us any, or every, Thursday, on Facebook and echoed at JOscarBittinger.com Arrive early, stay after, to hear recordings from J Oscar's song vault (including tracks from Pillar of Fire, Dublin Station, Oxter/Mahone, Folk Bros and more).
TIPS accepted (not expected): https://www.paypal.me/joscarb
BANDCAMP– get Like Kerouac by J Oscar Bittinger – Recorded with Chris Ranney & Mark Hugger
FREEWHEELIN' ON FACEBOOK: https://www.facebook.com/Freewheelin.JOscar
Virtual Event Details
RUN
Organizer
Freewheelin' w/J Oscar is a LIVE half-hour of songs (original with occasional covers), stories, pictures & video + blarney and what-not. Join us every Thursday, on Facebook and echoed at JOscarBittinger.com