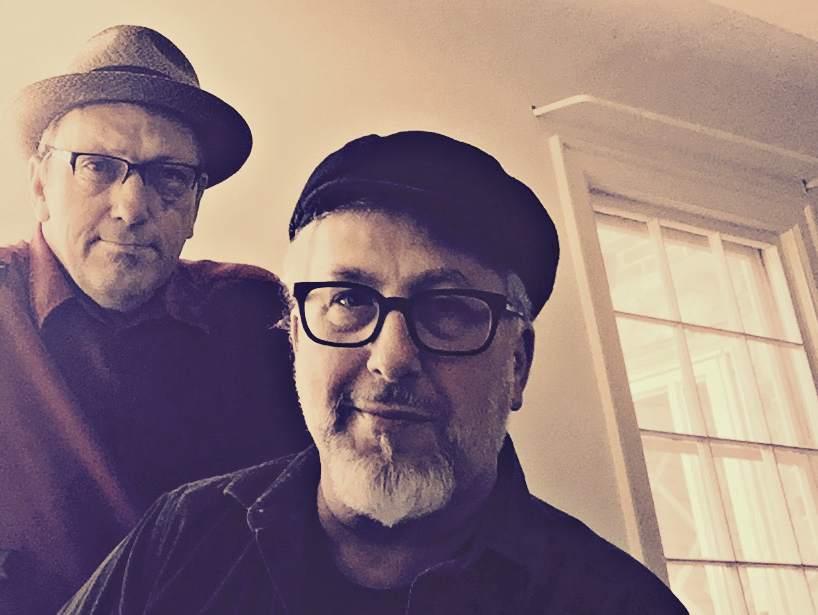 Wealthy Theatre Annex
1110 Wealthy St. SE, Grand Rapids MI 49506, US
RALSTON BOWLES and J OSCAR BITTINGER – GR's premier singer songwriters – together again – or the first time – at Grand River Folk Arts Society
J Oscar and Ralston have been friends and musical compatriots for over 30 years. Together they represent the finest tradition in bringing forth original compositions that can warm your heart, nurture your soul – while motivating and guiding your spirit into action! In addition, as these two continue to push the envelope with their music they also are tireless proponents of musical community building – which is at the core of why the Grand River Folk Arts Society was created and founded in 1975 – bravo!
J Oscar will draw from both his solo and band careers (Pillar of Fire, The Folk Bros, Oxter/Mahone, OctoberDay and other projects) bringing his beat up guitar case full of stories. They've been collected in travel, borrowed from strangers, picked up off the floors of barrooms and bedrooms, fished from friends and made up from real life. Sometimes they sound like poems, sometimes like fables, some may require a tissue and others may make you simply want to dance. Whether they are serious or not, they sound the best when you sing along.
While Ralston is widely acknowledged as the godfather of the West Michigan acoustic music scene and champion of our Great Lake State's folk community – he also has three nationally acclaimed Americana studio albums in Carwreck Conversations, Rally at the Texas Hotel and Little Miracles. Included in his resume are many national and international music tours while also appearing a number of times with Judy Collins and her entourage of protege musicians. In addition, Ralston was a finalist in the past for the Kerrville New Folk Competition while also garnering multiple album of the year awards with his funny, poignant and deeply moving songs.
—————————————-
The GRFAS Heritage Season: The Grand River Folk Arts Society (GRFAS) since its inception in 1975 has been the home and inspiration to numerous traditional music artists (Folk, Bluegrass, Roots, Americana, Celtic/Irish) living in the greater Grand Rapids, West Michigan area. As such, it has sent representatives of its Founding Mothers in preserving American Folk and Traditional music far and wide. We dedicate the 2019-2020 concert season to our Founders (who will be in concert on April 18, 2020) as well as to that very important and impressive stable of GRFAS musicians and performers – inspiring us all with their musical memories and tunes from their long standing careers. Lest we forget, here's to the volunteers, without whom GRFAS would not have been able to exist or survive these last forty five years – so bravo, job well done volunteers!