J Oscar Bittinger writes & plays modern folk that pops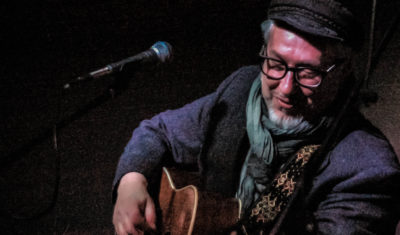 J Oscar Bittinger arrives at the show with a beat guitar case full of innocence and experience, glittered up in folk-rock grooves and plain spoken poetry. With a carnival spin and a scamp's grin, J Oscar songs explore places where headlong meets heartache, "drunk with joy" and "drunken laughter" might go from blarney to trouble-making, and lostness and recovery may be as difficult to distinguish as mist is on the surface of a twilight lake. And you might just want to sing along, because singing a bittersweet song is best way to better the bitter.
Things They Say
…rhythmic and energetic guitar player – imaginative arrangements filled out the songs. I'm impressed!
"I hear every single singer/songwriter I love from the early 60s….(J Oscar is) on at The Bitter End, right after Tom Paxton, and just before that kid Bobby Zimmerman. Powerful ethos of innocence and joy and well-deserved weariness."